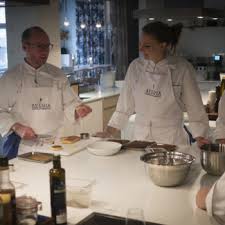 It is hard to imagine a day without food. Food is necessary for us humans and a life without good food is not worth it. Having your favourite food out is not a bad idea but eating frequently out is something that one cannot do. Some people tend not to cook at home and make excuses to skip meals and eat outside. This is not good for our health and also one has to spend a lot of food outside.
One way you can reduce eating outside and start having healthy food is by hiring a cook. A female cook in Delhi NCR will solve all the problems.
Before you hire a cook for your house, make sure that you consider the following points.
Experience in Cooking
You must ask about the experience of the cook when you are hiring a home cook. Ask them whether they have worked before in any other place and also at what time of the day she is available.
The schedule they have should be convenient for you as well. If you want to get healthy and good food, it is advised that you hire a cook who has some experience in past and has worked in different places.
Special Requirements
Some people are big foodies. They like to try out different dishes every time. If you are one among them then make sure that you ask them whether they are comfortable with different dishes and cooking styles. The reason is that some cooks are not familiar with different cuisines, it is better that you ask them and tell them about your special requirements. Choose to hire a cook who can cater to your taste. It is always better to convey special requirements before you hire a female cook for your house.
Nail Down Responsibilities
Along with cooking different dishes, cooking involves different responsibilities. One has to maintain the whole kitchen that means washing the cookware and keeping the kitchen clean. All these things should be done as well. It is a good idea that you provide them with a list of things that you want to be done. This will give you an idea of whether the cook that you are hiring is willing to do the work or not. After you have discussed the details with time, finalize the timing and salary and ask them to join soon.
Leaves And Salary
The best thing that you should discuss with your cook is how much fees they are willing to take. We all have a budget for everything and the same goes for the cook. This is the main thing that should be sorted between the cook whom you are hiring and yourself. You must discuss the monthly salary, the number of leaves that you will provide and also the timings. Discussing all this is important to avoid confusion in the future.
These are some of the points that you should consider while looking for a female cook for your house. Make sure that you follow these points and choose to hire the best female cook in Delhi, NCR.